tickets
Look + Listen Festival 2017
16th Anniversary Season
RSVPs now OPEN!
We are pleased to offer all our concerts FREE for the second year in a row! RSVP today to secure your seats:
May 18, 8pm @ Pratt Manhattan Gallery: RSVP
May 19, 8pm @ BRIC House: RSVP
May 21, 3pm @ inHarlem: Kevin Beasley at Morningside Park: RSVP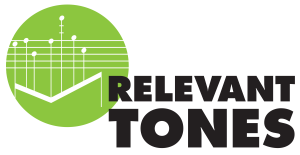 All concerts are recorded for future streaming on Relevant Tones' website, www.relevanttones.com. Listen for the Relevant Tones special L+L radio show, coming this summer, syndicated through the WFMT Radio Network
If you would like to make a donation, or learn more about our sponsorship levels, please visit our donation page. Donations of all levels are welcome.