tickets
Look + Listen Festival 2017
16th Anniversary Season
RSVPs now OPEN!
May 18, 8pm @ Pratt Manhattan Gallery: RSVP
May 19, 8pm @ BRIC House: RSVP
May 21, 3pm @ The Studio Museum in Harlem: RSVP
We are proud to announce that our 16th season in 2017 will be offered for FREE! Please note that while RSVPs are full for some concerts, there will be a waitlist at the door. For those who have their reservations, we anticipate a full house  — do arrive at least 15mins before each concert begins in order to secure your spot!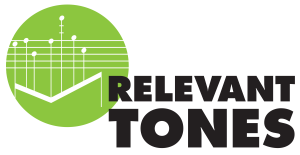 All concerts are recorded for future streaming on Relevant Tones' website, www.relevanttones.com. Listen for the Relevant Tones special L+L radio show, coming this summer, syndicated through the WFMT Radio Network
If you would like to make a donation, or learn more about our sponsorship levels, please visit our donation page. Donations of all levels are welcome.