current season
The 2015 Look & Listen Festival
Friday, May 1 @ 8 PM
BRIC House
647 Fulton St., Brooklyn
Saturday, May 2 @ 8 PM
Whitebox Art Center
329 Broome St., Manhattan
Sunday, May 3 @ 7 PM
Whitebox Art Center
329 Broome St., Manhattan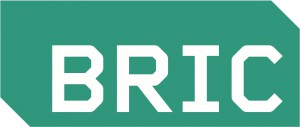 Friday, May 1, 2015 at BRIC House
Doors open @ 7:30 PM, Concert @ 8 PM
We're thrilled to return to the phenomenal art venue BRIC House in Downtown Brooklyn for opening night of the 2015 Festival. Join us for performances by L&L alum So Percussion, the Brothers Balliett with guests, and Miya Masaoka. More repertoire details to come.

Saturday, May 2, 2015 at Whitebox Art Center
Doors open @ 7:30 PM, Concert @ 8 PM
This marks our first collaboration with the singular Whitebox Art Center. We're excited to bring the Festival to the Lower East Side! We welcome to the stage Daedalus Quartet, William Schimmel on accordion, and Talujon percussion ensemble playing the winning piece of the Look & Listen's 2015 Composers Competition.

Sunday, May 3, 2015 at Whitebox Art Center
Doors open @ 6:30 PM, Concert @ 7 PM 
We round out the Festival with some stellar performances: Miranda Cuckson on violin, the Tyshawn Sorey Trio, and cellist Jeffrey Ziegler joined by So Percussion's Jason Treuting on the L&L 2015 commission, a cello/percussion duo written by Treuting.